Established in the year 2004, NSPL Impax has established itself in a pioneering position in the apparel industry. The company was founded under the visionary leadership of Mr. N. Singh Bhalla, who is the pillar of strength for the organization, followed by his son Mr Dushyant Bhalla who assisted business with his innovation, management and technology. Aided by our experience and expertise in the industry we are well reputed and products are highly appreciated for their styling, designs and quality. The varied assortment of our products includes Men's wear, Ladies Wear and Hand Block Printed Fabrics. We take pride in our dedicated team of professionals who have worked diligently to ensure that the organization achieves and sustains its top position in the industry. We use the best quality fabrics to manufacture our clothes which are sourced from known and reliable vendors. We are one of the leading manufacturer, wholesalers, & exporter of Menswear, Ladies Wear & Printed Fabrics. Our range is highly appreciated and acclaimed by our clients due to its contemporary designs and color combinations. Manufactured using fine quality fabrics, these are offered at Best Factory rates.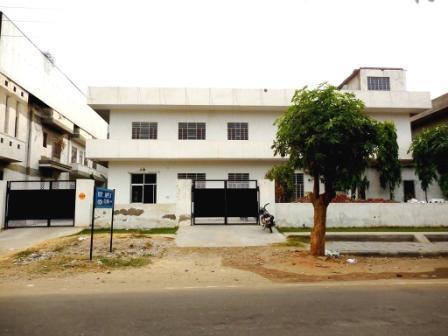 Our Fabric Division is expert in making orders based on custom specific requirements of the buyer. We do not maintain ready stock. We produce on a requirement basis only and ship goods on immediate production. We are quick in production as we have inhouse hi speed flat belt printing unit. We only use 100% Cotton Cambric 60"s 92 x 88 Super Dyeing Fabric. We do not accept orders in any low grade fabrics.
Our Jaipuri printed fabrics are made with the highest quality materials, ensuring that they are both durable and comfortable to wear. Our printing techniques are also top-notch, producing vibrant, eye-catching designs that are sure to turn heads. And because we specialize in custom orders, we can work with you to create a fabric that perfectly matches your vision.
At NSPL Impax, we pride ourselves on providing our customers with the best possible service. From the moment you place your order, our team is dedicated to ensuring that you receive your fabrics quickly and efficiently. So if you're looking for Jaipuri printed fabrics that are both high-quality and affordable, look no further than NSPL Impax's Fabric Division.
Statutory Profile
DGFT / IE Code : 0803009399
Tan No: JPRN0*****
Banker: HDFC Bank, Bank of Baroda
GST No: 08ABWPB****B1ZV
Packaging/Payment and Shipment Details
Customized Packaging: Yes
Estimated Time of Delivery: 1-3 Days
Payment Mode: Cash, Cheque, Online, Pay Order, DD
Shipment Mode: By Air, By Road, By Cargo, By Sea